Jayesh Patel
This website is created to showcase Mr.
Jayesh Patel's
eloquent contributions. It presents his background, his publications, engagement with the professional community and upcoming events featuring him.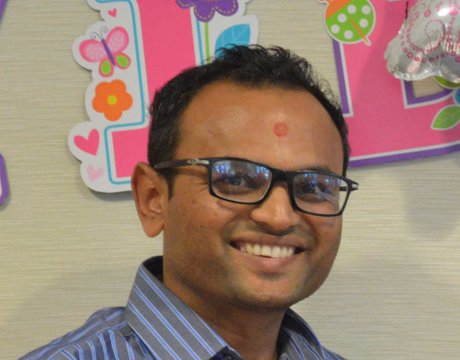 Full Name: Jayesh Ravjibhai Patel
He has been in southern California since 2007. Originally, he is from Surat, Gujarat, India. He was born and brought up in Surat. He completed his elementary, middle and high school in Surat, Bachelors in Ahmedabad and Masters in San Diego.
Over the past 14 years, he has successfully designed complex data processes, architected machine learning pipelines and developed big data analytics solutions. He is an expert in emerging technologies such as Artificial Intelligence, Data Engineering, Machine Learning, and Big Data Analytics.
He currently works for Rockstar Games as Senior Data Engineer, focusing on developing data-driven decision-making processes on Big Data Platform and artificial intelligence solutions to keep players engaged in games. He contributed significantly to make Red Dead Redemption II successful and played a crucial role in the continued success of Grand Theft Auto V. He worked on the two most financially successful media titles of all time.
Professional Experience
Big-data Specialist with over 13 years of experience on big-data analytics, highly scalable solution architecture, real-time data pipeline infrastructure for multi-tier platform optimization, distributed computing, enterprise data warehouse design, computer algorithms, artificial-intelligence, machine-learning, data-science, and technical advisory.
Self-motivated leader with solid managerial experience, strong quantitative skills and communication skills.
Passionate about data-driven decision making.
2017 - Current:- Data Engineer @ Rockstar Games
2013- 2017:- Architect @ Kareo
2011- 2013:- Architect @ Aspen Marketing Services
2011- 2013:- Developer @ North County Transit
2005- 2006:- Engineer @ Infosys
Awards & Recognition
April, 2019:- IEEE Senior Member
May, 2016:- Winner, Kareo Hackathon
November, 2012:- Aspen Life Saver Award
July, 2006:- Infosys- REU Star Award
Education
2007 - 2009:- Masters of Business Administration in Information Systems @ San Diego State University
2000 - 2005:- Bachelors of Engineering in Information Technology @ Nirma University
Gmail: jayesh423@yahoo.com
Address: 14 Southampton, Irvine, Ca 92620
Send Us A Message